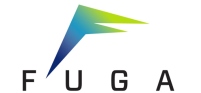 Charter operators FUGA, Inc. of Phoenix, AZ, and SP Aviation of the San Francisco Bay Area are joining forces under the FUGA brand.  Moved over to FUGA's air carrier certificate (# ZC6A400N) already, is SP Aviation's Falcon 2000EX and two Learjet 55's, available for charter out of KOAK Oakland, CA.
According to SP Aviation President and CEO Darrin Perdue, "We could not be more excited about this opportunity.  The team at FUGA are highly motivated professionals and we look forward to joining forces with them to continue growing the company and expanding our operations."
Robert Salvo, CEO of FUGA echoed these sentiments, adding: "This is a classic example of the whole being bigger than the parts.  Separately, our two companies have been successful for many years. Together, we truly believe the sky is the limit."
This brings to 8 the total number of aircraft operated by FUGA, Inc. for charter based in California and Arizona, ranging from a Citation II light jet to the heavy jets Gulfstream IV-SP and Embraer Legacy.
The transitioning of SP Aviation's fleet onto FUGA, Inc.'s certificate is expected to be completed by May.  The entire FUGA fleet is available in FlightList PRO.